Bard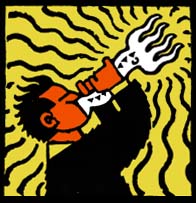 Alison studied political history and art at Wellesley College, directing at Ryerson Theatre School, and interactive multimedia at the Royal College of Art; however, all opinions expressed herein are the sole responsibility of the author.
She worked an assistant director with the English Touring Theatre and at the Royal Court before her debut production, Canadian playwright James Reaney's Sticks & Stones: The Donnellys, at the Old Red Lion Theatre in Islington.
Which is not how she came to be working at the same company as Douglas Adams, but wouldn't it make a better story if it was?
previous:
Renata Henkes

next:
Neil James